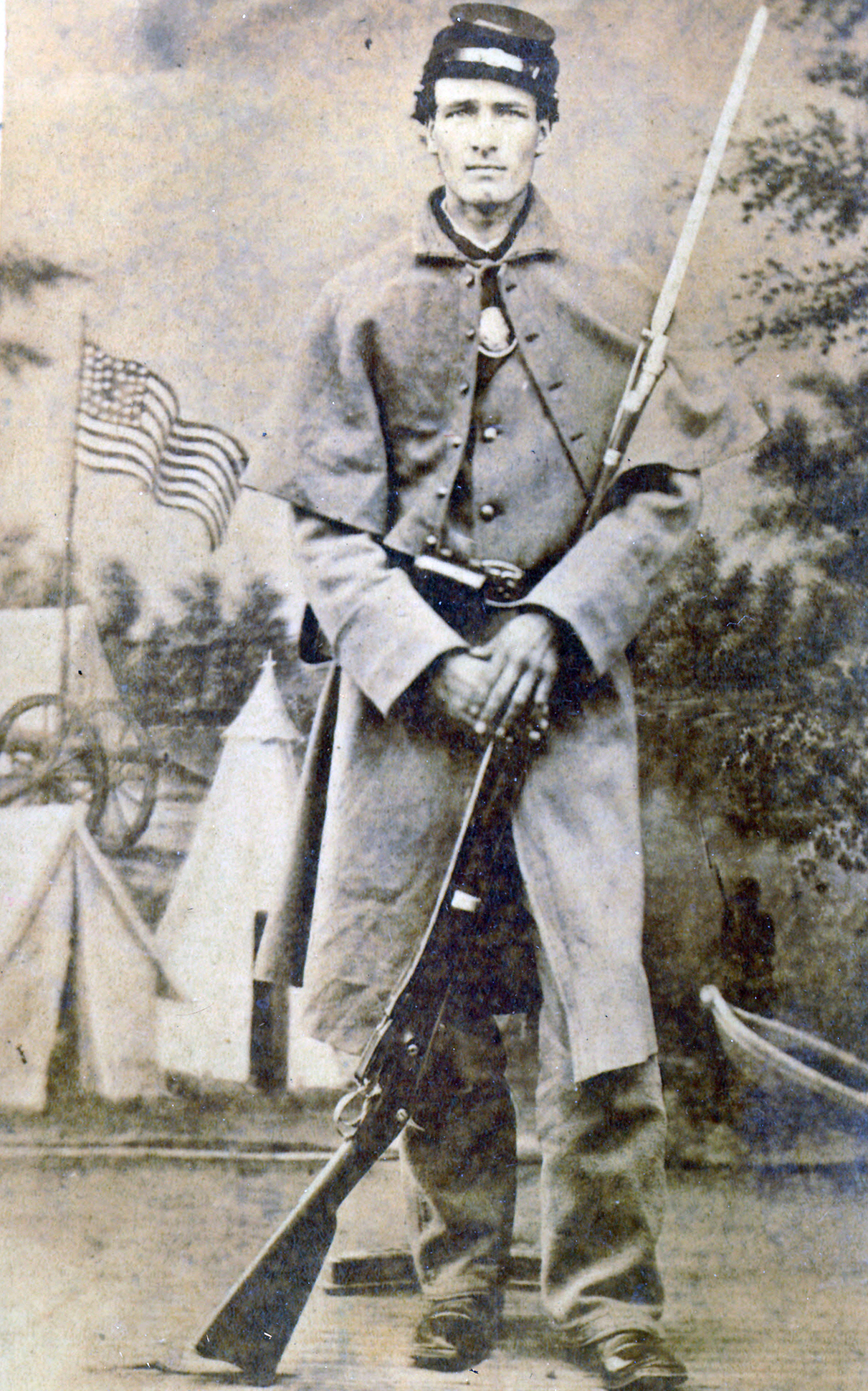 Warren A. Galeucia (1842-1941)


The Galeucias were a large extended family from South Danvers. They were descended from Daniel Galusha who came to Massachusetts from the Isle of Jersey in the 1660s. A total of seven men from the Galeucia family fought in the Civil War. Warren A. Galeucia enlisted in 1864 as a Private with Company L of the Fourth Heavy Artillery Regiment Massachusetts. He mustered out after the war ended, in June of 1865. Galeucia returned to South Danvers, where he lived on Lynn Street until 1923 when he and his wife moved to Maine. This veteran of the Civil War lived long enough to see the start of the Second World War. He died on December 10 1941, three days after the attack on Pearl Harbor. He was ninety-nine years old. This photograph was taken by A. Pearce at Arlington Heights, VA in May of 1865.
Peabody and the Civil War is an exhibition presented by the Peabody Historical Society and Museum to commemorate the 150th anniversary of the start of the Civil War. It opens tomorrow, June 1, in Peabody City Hall on Lowell Street.