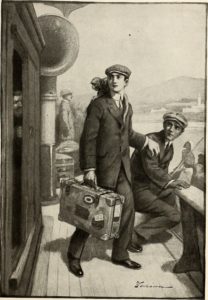 Our "Travel the World" exhibit is open at the Gideon Foster House, 35 Washington Street.
Come see vintage clothing, suitcases  and other travel memorabilia from the Society's yesteryear collection, curated by our Costumes expert, Bonita DeLorenzo.  The exhibit can be seen from Monday through Friday from 10 am to 3 pm.
Best to call first at 978-531-0805 or 978-977-0514.