In the 1890s, armed with their cameras and wearing their finest clothes, the visitors, in the below images, explored Peabody's Ship Rock. For most of its modern history, Ship Rock was a tourist destination and local picnic spot.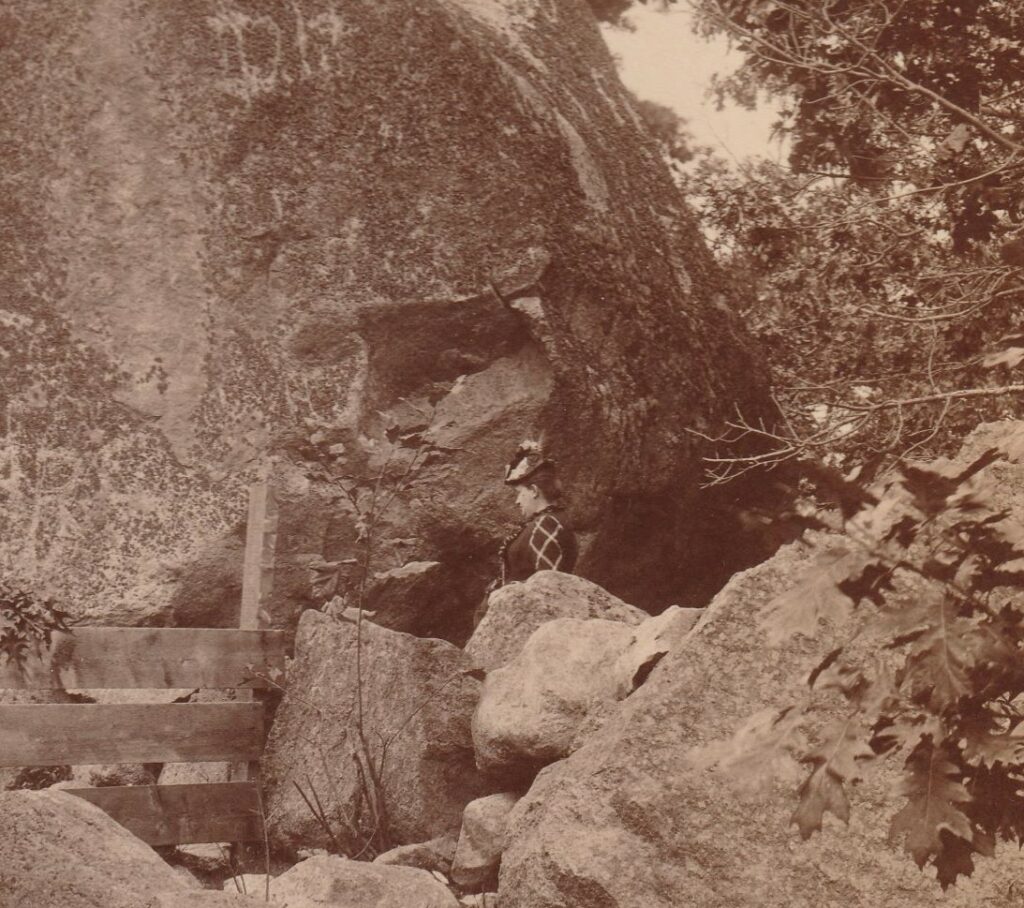 Ship Rock is a massive bolder created in glacier movement about 18,000 years ago. Ship Rock, comprised of hornblend granite, measures 25 feet high. It is located in Peabody's Industrial Park between Centennial and Lynnfield Streets.
Legend has it that Ship Rock was so named because it looked like the sail of ship, at a certain angle. Others have said it was used as a lookout for ships in Salem Harbor.
Ship Rock was purchased by the Essex Institute, now the Peabody Essex Museum, in the 1847. The Peabody Essex Museum sold the land with Ship Rock in 2017 to the Hunneman Capital Group that owns the adjoining building, used by Cardinal Health. At this juncture, Ship Rock is largely inaccessible to the public.
On April 3rd, 1861, the South Danvers Wizard published an ode to Ship Rock, which will resonate for anyone who finds solace in nature.