Exhibits
Exhibit hours: Monday – Wednesday – Friday 10 am to 3 pm, first and third Sundays of each month 12-3 pm.
Free to the public.
UPCOMING & CURRENT EXHIBITS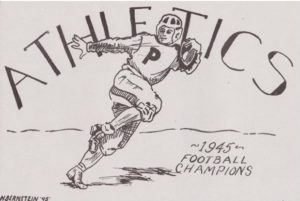 Exhibit Opening
"Play Ball: the Story of Sports in Peabody"
When: Sunday, May 20th, 2018 at 1 pm
Where: Osborne-Salata House
33 Washington Street, Peabody, MA
Don't miss a chance to learn more about Peabody's legendary teams and local heroes. This exhibit will explore universal themes of community and self-development, as well as taking a look at the many sports items the Historical Society has in our collections. Free to the public.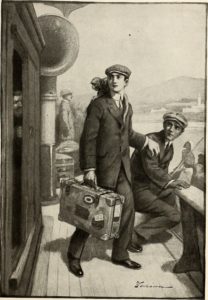 Our "Travel the World" exhibit is open at the Gideon Foster House, 35 Washington Street.
Come see vintage clothing, suitcases  and other travel memorabilia from the Society's yesteryear collection, curated by our Costumes expert, Bonita DeLorenzo.  The exhibit can also be seen on Tuesday, Wednesday or Thursday from 10 am to 1 pm.  Best to call first at 978-531-0805 or 978-977-0514.
Lectures & Workshops
Programs at Felton-Smith Historic Site, Felton Street, Peabody, MA
Members free | Non-members $5.00
Handicap accessible. Information 978.531.0805
No lectures or workshops currently scheduled
Special Events
Patriot's Day Events

Monday, April 16, 2018

HONORING THE FALLEN SOLDIERS OF SOUTH DANVERS AT THE BATTLE OF LEXINGTON

8:40AM: Danvers Alarm List at Jacobs Lot –  access via Lowell Street opposite Edgehill, adjacent to Independence Bikepath

9:20AM: Danvers Alarm List at South Burying Ground (Main Street at Salem line)

10:00AM: Ceremony at Lexington Monument (Washington at Sewall Street)

Reception to follow at

Peabody Historical Society and Museum

Salata House

33 Washington Street

Sewall Street will be closed to traffic from Holten to Washington Street from 9:45 to 10:30AM.

Annual Membership Meeting

When: May 16, 2018 (Wednesday) – 6:30 p.m.

Annual Tea with Mrs. Felton

When: June 13, 2018 (Wednesday), 1:00 pm to 3:00 pm

Where: Nathaniel Felton, Jr. House

Details to follow.
Tours & Walks
No tours and walks currently scheduled